I seem to be updating my blog in six-month intervals….so much has happened that I will try to focus on the highlights: puppies, Karabo Asara Orphan Center, and #FeesMustFall – a politically charged youth movement in South Africa!

(Chula)

(Puppies)

(Chelsea)
First, our family has grown….Chula gave birth to five gorgeous puppies! It was an accidental breeding, as Chula in our minds is still a puppy, but we couldn't be happier with the outcome!

(Karabo Asara – Pre-Painting)

(Caregivers at Karabo Asara)
We found lovely homes for all of the puppies, but decided to keep the runt of the litter, Chelsea! She's so insanely adorable I can't stand it…needless to say; we have quite the lively household!

(Painting the building)
Now on to more important things…orphans and vulnerable children!

(Gorgeous caregiver)
As I have mentioned in previous blogs, our dear friend, Heidi O'Bra, started an orphan center with her housekeeper, Maria, in the heart of Soshanguve – Pretoria's largest township, approximately eight years ago! This project emerged from an increasing number of orphaned children and HIV infected and affected people living in poverty with minimum or no access to information about the pandemic.

(Dancers)
The name, Karabo Asara, stems from Maria's last-born daughter (Karabo) and Heidi's first born (Asara); and has significant meaning. Karabo = Answers and Asara = Hope…so this center offers Hope and Answers to the people in this amazing community.

(Sexy Beast on the new jungle gym)
The main objectives of the center are to give support to child-headed homes; to provide shelter and comfort to vulnerable children; to take care of children infected and affected by HIV/AIDS; to encourage positive behavior; to keep children off the streets; and to provide a safe haven from abusive environments.

(Performers)
And it has many secondary objectives as well, including help for weak and elderly people in the community who have become caregivers for young children; to form a support group for HIV+ people in the community; to start a community garden to help feed the people of Shoshanguve; and to introduce sustainable projects that can add value and empower members of the community.

(Braaing at KA)
<

(Karabo – One of the namesakes)
The center, which solely relies on private donations, has already achieved remarkable results.
<

(Cultural Heritage Day – Lineo and Naletsana from Lesotho)

(Zulu)
It has developed a feeding scheme for children and HIV+ persons on antiretroviral therapy (ART). Nutrition is a critical component for ART adherence, an essential element in managing this horrific disease.

(second outing at Karabo Asara)

(Lovely children of KA)
The center donates clothing, blankets and toys to children in need, and provides laundry services to promote good hygiene. And the center takes an inherent interest in the children's academic success, assisting with homework and providing school uniforms to those in need.

(Hula Hoops were a huge hit)

(Maria and her mom)
Over the last four months, I have taken over the responsibility of supporting Karabo Asara, a huge undertaking, yet incredibly rewarding! We are desperately trying to determine ways for the organization to achieve long-term sustainability, yet we are a long ways away from government support!

(Loved playing with the kids)
To date, we have raised over $4000, yet we are spending money as it's being received! We have provided food (two meals per day) for over 100 children/day; and we now provide small stipends for the caregivers.

(Food for the kids)

(Oranges)
We have built a secure storage unit, painted the building, added a playground, and most recently, improved sanitation at the center with the construction of two brand new latrines!

(Amy & Darren)
We've also been hosting braai's (or BBQs) at the facility, which provides an amazing platform to introduce others to the on-going work and dedication at Karabo Asara!

(Arnold with the kids)

(Arnold and Angie)
On December 5th, we are planning to host our next initiative — a toy drive for all 103 kids, plus raising money for school uniforms!

(Fun day at KA)
Twenty-five children will begin school in January, yet they won't be able to attend if they can't come up with money to pay for shoes and school uniforms! It's heartbreaking to think that $30 (the cost of a uniform) may be the only obstacle that prevents a child from receiving an education!
Please do what you can to support the children of Shoshanguve! I have set up a GoFundMe Site to raise money for this fabulous organization. And I personally monitor every dollar that's spent…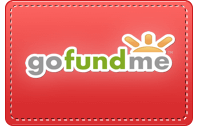 And if you're planning to attend our wedding next month, some of the children from Karabo Asara will be performing during our ceremony! I still can't believe that our wedding is right around the corner. All the information can be found at the following link:
https://www.theknot.com/us/amy-gottlieb-and-darren-korunich-dec-2015
I do hope you're able to join us…and if you haven't RSVP'd yet, please do so as we need to leave a guest list with the security guards at the entrance of Leopard's Lodge!
On another note, I feel incredibly fortunate to be living in South Africa in this day and age. Over the course of the last 3.5 years, I have witnessed history in the making, with presidential elections, the passing away of Nelson Mandela, attending his funeral, and now being witness to the #FeesMustFall movement.

(Fees Must Fall)

(Blade – Ministry of Education)
Student protest in South Africa has a poignant history. In 1976, a student demonstration in Soweto against black children being forced to study in Afrikaans, a language many didn't speak, led to the shooting of Hector Peterson. A photograph of the dying Peterson being carried from the scene became the key image of these protests, as Peterson became the icon of the struggle against apartheid.

(students referencing the days of apartheid)

(Ministry of Education)
The widespread student protests that swept across the country last month are akin to the student protests in opposition to apartheid. The FeesMustFall hashtag has become a rallying cry and represents more than the principles of free education; it symbolizes a microcosm of the country's general frustration and disdain for how South Africa's hard-fought democracy has unraveled.

(Tearing down the toilets – prior to lighting them on fire)

(Large crowds demonstrating)
On Friday, October 23rd, I grabbed my camera and went to the Union Building to join the protests, where President Zuma himself was slated to speak to the growing crowds. Sadly, peaceful demonstrations gave way to chaos and violent clashes between police and students.
>

(Chaos unfolds)
I watched as a small fraction of students set fire to portable toilets, and hurled rocks and sticks at the police barricade behind a makeshift fence between the crowds and the Union Buildings.

(Panic as police fire rubber bullets at crowds)

(Spraying water at the crowds – ironically, they did NOT put out the fire)
The police responded by firing rubber bullets, tear gas and stun grenades into the crowds! That's when all hell broke loose. Large crowds tried to quickly disperse, creating stampedes! I maintained a safe distance far from the epicenter of the activity, but decided not to stick around regardless.
In the end, President Zuma conceded, and revoked the increase in student fees. Although the student's victory is somewhat short-sided as now the government will need to figure out how it will pay for higher education. And now the precedent has been set…surely there will be more protests whenever the government tries to increase its costs for education.

(Remember who raised this generation)

(Reference to Nkhandla)
Needless to say, interesting times in South Africa!!!
I also JUST returned from Malawi, the Warm Heart of Africa! I haven't had a chance to edit any photos, so will save this for my next blog update.

(Reconnecting with friends from Malawi in Pretoria)

(Said good-bye to three wonderful friends – who all happened to move to Geneva!)
Hope everyone has a wonderful Thanksgiving….and hope to have one more update before our big wedding next month, December 20th to be exact!
Sending much love to all,
Amy